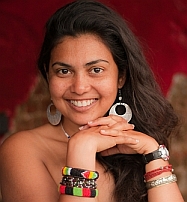 My name is Roshani Kothari. I was born in New Delhi, India and grew up in Ahmedabad, Gujarat and later in Houston, Texas. I have traveled to over 30 countries and lived in Thailand, Bolivia, Zimbabwe and El Salvador. My favorite countries are India, Mexico, Ghana, Brazil, Cuba and Turkey. I currently reside in Washington, DC. I am available for freelance photography projects.
Musings About Photography
Photography immortalizes the magic of people and places. The flexibility and mobility of the photographic medium lends itself to spontaneous exploration. It helps me to create images from transitory, fleeting moments by freezing them in time.
My images may have diverse themes, however, they all have one thing in common–my eye, my way of seeing, and my relationship with people and places. Some of my images are purely aesthetic, while others are of a documentary nature giving insights into the people and culture of a particular place.
Photography allows one to challenge his or her temporary, momentary existence in a two dimensional way. It transforms one's fleeting existence into "permanent immortality."